Welcome to Miskolc Enterprise, S.L.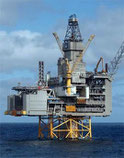 Miskolc Enterprise, S.L. was established on September 2007 with the purpose of trading in crude oil, oil refinery products and natural gas pipelines throughout Europe, U.S.A. Asia and  West Africa.
Miskolc Enterprise, S.L. has a knowledgeable team working in upstream and downstream products. We do our best to make sure that you are accommodated and to make sure that we facilitate wherever possible. With links to most global suppliers, we are able to offer you more than a promise.

Miskolc Enterprise, S.L. as an independent oil marketing / servicing company in the downstream and upstream sectors of the Oil and Gas industry.

Our network of oil and gas companies makes us a international all-round coordinator for trading and investment projects in the energy industry.

The potential partners may be found in this section, commodities for selling, buying and opportunities.
These offers are contrasted and reliable.

As a leading international services group, the international trade division of Miskolc Enterprise SL., partners with clients around the world making connections and delivering tailored solutions ........

At Miskolc Enterprise SL we emphasize the integration of sustainable Health, Safety, and Environment (HSE) working conditions into our daily operating practices. We do this within.....

Miskolc Enterprise, S.L. take a very deep view of fraud. We shall co-operate fully with the Economic & Financial Crimes Commission of Nigeria, and of course, all other law ....                                                                               Read more>>